Arizona's Christmas City
Enjoy the Christmas Season from Thanksgiving to MLK Day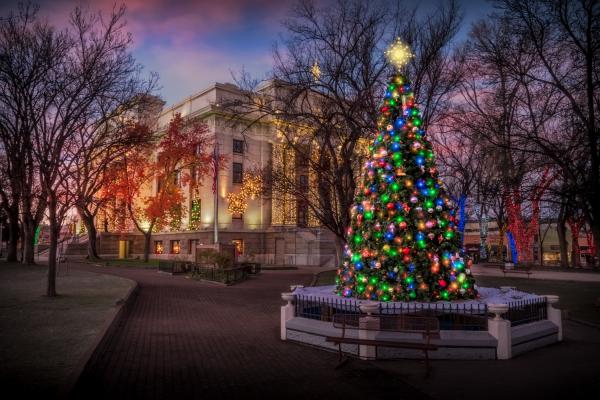 In 1989, then Governor, Rose Mofford, designated Prescott as Arizona's Christmas City because of our festive lighting ceremony, But, the festivities don't begin and end with just one event. Prescott celebrates with lights, music, and festive flair from November-January. Once you see it, you'll understand why Prescott is Arizona's Christmas City! Plan your next Prescott experience around the holidays.
'Feel the Spirit' Christmas City Itinerary
These activities are open throughout the entire Christmas Season for your enjoyment whenever it works within your schedule. We recommend setting the mood by wearing Christmas hats, grabbing hot chocolate, dressing warm, and doing a driving tour of everything the community has to offer.
Start your holiday celebration by driving by the Prescott Valley Library & Town Hall.
Next you will want to drive through the Valley of Lights in Prescott Valley. They are open every evening from 6 pm to 10 pm. To get there just look for the Soldier in Lights to guide you in. There is no cost to enter, donations are accepted at the end of the drive.
Then head to the Prescott Resort & Conference Center to view the World's Largest Gingerbread Village.
Check out the Yavapai County Courthouse Plaza which will be covered in lights.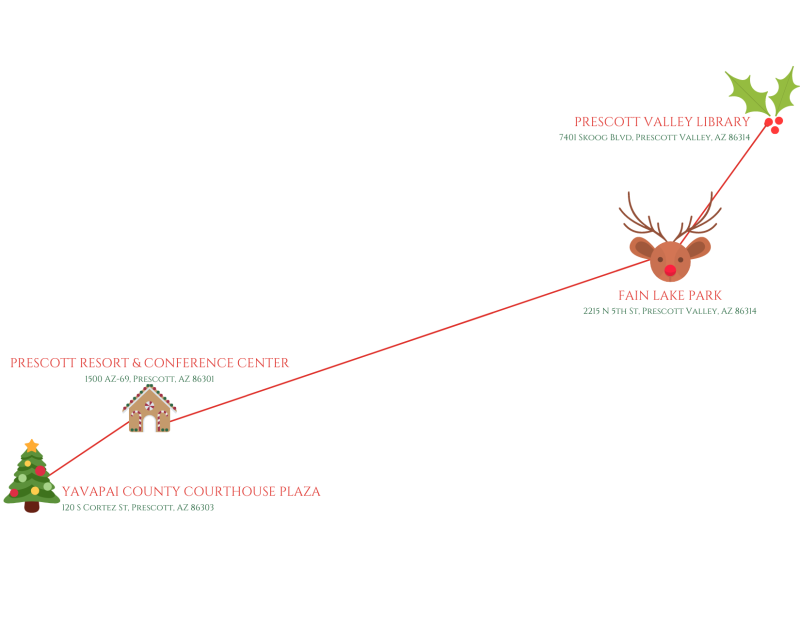 For More Information, Events & Things to Do Visit: www.azchristmascity.com